Will It Sink Or Swim?
Arguably one of the most successful Steam early access games of the last few years, Subnautica's consistent flow of updates and mass coverage on Youtube managed to earn it quite the following. This is oddly impressive since this was all before it received something resembling a narrative, giant underwater mecha and making the jump to VR.
Now it seems the wait is finally over, as the completed product is set to launch at the end of January.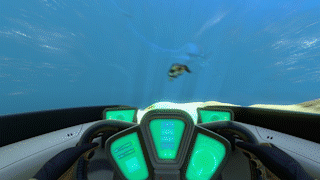 Trapped on an alien world that seems to be nearly entire made of ocean, its up to players to find a way to survive. This means traversing the darkest depths, forging new undersea transportation and accommodation, discovering what is and isn't edible, and of course trying not to get devoured by the planet's many, large inhabitants. We're looking at your Reaper Leviathan.
According to an article on Eurogamer – 
Developer Unknown Worlds has confirmed that its deep sea survival game Subnautica will finally leave Steam Early Access this month on January 23rd.

Subnautica first launched in Steam Early Access nearly three years ago, back in 2014, and SteamSpy estimates that it's already been bought by over 1,850,000 people.

Its success shouldn't really be much of a surprise though; even in unfinished form, Subnautica's tightly structured blend of base building, exploration, and survival beneath the waves of a mysterious, alien ocean planet is wonderfully engaging – and the constant procession of development updates, introducing the likes of farming, underwater mech suits, and deeper narrative elements, has only made it more so.

To mark Subnautica's 1.0 release on January 23rd, Unknown Worlds is hosting a celebratory livestream from the Monterey Bay Aquarium in California.
If you need a quick refresher, be sure to check out the trailer below and take another gander at Subnautica's wide, blue world.