Can You Handle The Carnage?
Can anything stop the Nintendo Switch by this point? It kicked things off with the universally adored The Legend of Zelda: Breath of the Wild on its release day, and from that point has gone onto slowly add a whole slew of other hits not only from other consoles such as LA Noire, but also indie darlings like Oxenfree. 
Now it seems pretty determined to dispel the illusion once and for all that its solely a family friendly console, which it's seemingly accomplished by getting its hands on two of the most violently awesome games of the modern era; Doom and the upcoming Wolfenstein II: The New Colossus.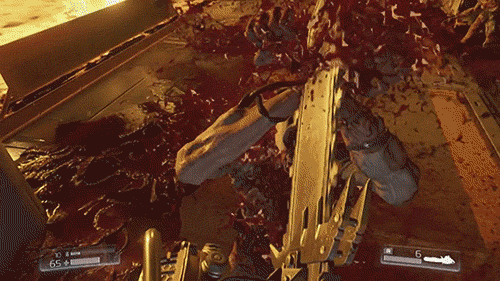 According to an article on Kotaku –
Since the Switch launced back in March this year, it hasn't had a huge number of either 3rd party or 18+ rated games released for it – but following last night's Nintendo Direct, it looks like Switch owners' luck might be changing on that front.

Bethesda is bringing a pair of modern FPS ports to the Switch in the not-too-distant future. The 2016 hit Doom is getting ported to the Switch before the end of 2017, including all current multiplayer DLC in a day one update. The Switch will also be getting a part of Wolfenstein 2: The New Collossus some time in 2018. It's a shame it won't be day and date with the PS4, Xbox One and PC versions in October 2017, but it's reassuring to know both titles can run suitably on the Switch.

While both of these ports are exciting, I hope that over time we see some release date parity for the Switch versions of AAA titles. Going forward, long waits for ports will make the Switch feel like a second-tier choice for third-party games.
Do you think Nintendo's choice to port such radically bloody, brutal and brilliant titles bodes well for the console's future? Will we ever see a mature rated Switch game that can match the ferocity found in Doom or Wolfenstein? 
Guess we'll be seeing a much darker side of Mario from now on.