Anime is well known for transporting us to amazing locations filled with incredible visuals and unique characters, but when it comes to pushing the boundaries of fantasy,  none do it quite as well as these ten. You think you've seen knights, magic and monsters before? Check out these contenders!
#10: Drifters
Plucking some of history's deadliest warriors right out of their time to form a rather violent superhero group makes for quite the culture shock.
#9: Gate
Modern Japan has a new problem to face; a massive gateway to a world of dragons and elves. Best send in the military!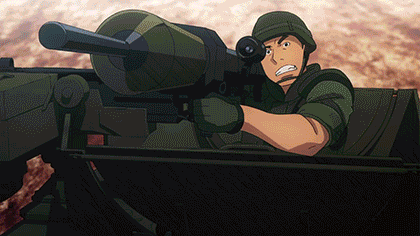 #8: Attack on Titan
Humanity has been brought to the brink by monstrous humanoids known as Titans. Their last hope comes in the form of a corp of youngsters willing to take the fight to the creatures themselves.
#7: Akame ga Kill
With the fearsome Empire tightening its hold on the land, the only chance for liberation lies with the group of assassins known as the Night Raid.
#6: Inuyasha
A young woman is transported back to ancient Japan, where her fate is forever changed upon encountering a half-demon named Inuyasha.
#5: Berserk
Witness the rise and fall of one of anime's most tortured and badass protagonists; Guts. Fair warning, he kills a lot of people!
#4: The Seven Deadly Sins
Seven powerful warriors named known as the Sins reunite in order to save their home kingdom from corruption and tyranny.
#3: Re;Zero – Starting Life in Another World –
Not only does Subaru awaken to find himself in a world of magic and mysticism, but also for every death he suffers, time itself rewinds to the point where he first arrived in this strange land. Guess what? He dies a lot.
#2: Fate series
In order to triumph in the Holy Grail War, seven historical figures are summoned as servants in a spellbinding battle to the death.
#1: Fullmetal Alchemist: Brotherhood
In order to reclaim their lost bodies, Edward and Alphonse Elric set out to find the mysterious Philosopher's Stone, all the while using the art of alchemy to battle against the rise of a great evil.
Do you agree with our list? What's your favorite fantasy anime? With new top tens published every day, be sure to subscribe to WatchMojo!