Meet Anime's Avengers
You want to talk about old school anime? Who remembers such hits like Science Ninja Team Gatchaman and Tekkaman: The Space Knight?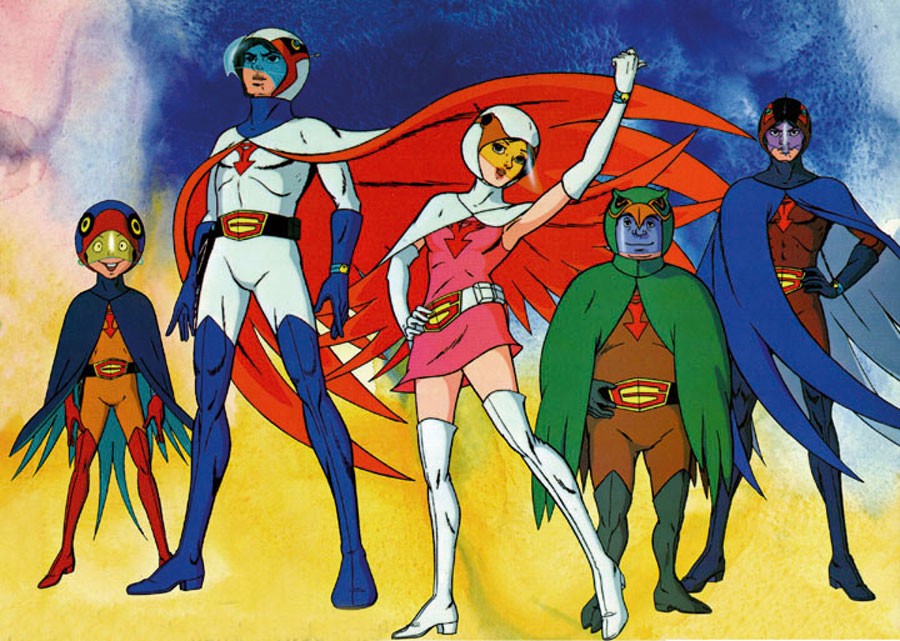 Well to be honest we'd be surprised if you did. These were aired during the 70s after all, and it's far more likely you saw Gatchman's dubbed incarnation Battle of the Planets along with a show called Teknoman, which was actually the dubbed version of Tekkaman's highly popular sequel Tekkaman Blade.
Putting aside the nostalgia, genuine fans of these classic shows will be thrilled to know that a mass crossover of all these iconic characters will be coming this October in the form of the series Infini-T Force.
The series features characters from Science Ninja Team Gatchaman, Tekkaman: The Space Knight as well as other Tatsunoko Production legends Casshan and Hurricane Polymar. 
Excited yet? Well, get ready for more because it's also been announced that following on from the series, an Infini-T Force movie is scheduled for a theatrical release in Japan come 2018.
An article on Crunchyroll managed elaborates further.
"The saga of Infini-T Force – an upcoming 3DCG TV anime that celebrates 55 years of Tatsunoko Production by creating the ultimate mash-up of Tatsunoko superhero characters – will continue in February of 2018 with a theatrical film tentatively titled Infini-T Force: The Movie.

Whether Infini-T Force: The Movie will be a continuation or a compilation is currently unknown. While details on the newly announced film are scarce, it is known that the voice actors from the Infini-T Force TV series will reprise their roles for the film, including:

Tomokazu Seki as Ken Washio / Gatchman.
Takahiro Sakurai as George Minami / Tekkaman.
Kenichi Suzumura as Takeshi Yoroi / Polymar.
And Sōma Saitō as Tetsuya Azuma / Casshan.

Infini-T Force is directed by Kiyotaka Suzuki and features animation by Digital Frontier. The series features characters from Science Ninja Team Gatchaman, Casshan, Tekkaman: The Space Knight, and Hurricane Polymar, as well as original characters. The Infini-T Force TV anime will broadcast on Nippon TV and other stations beginning on October 03, 2017."
Ready to see a guy dressed as an eagle kick some major ass? We sure are!